Farm Tenant Termination Notices in Iowa | Recap of Land Auction Results
Tenancy Termination | Land Auction Results
We had a busy week at DreamDirt this week! We held our monthly Land Seller Seminar in our Mason City office and the next day we sold 2 farms at Wall Lake, Iowa by auction and on Thursday we held a machinery auction! If you interested in attending one of our Land Seller Seminars its a great experience and it's jam packed with really important information you really should know before making such an important decision. Call me anytime to sign up for the next one or to get registered to watch it online and I can get you signed up.
First, farm tenancy termination notices are REQUIRED to be served on or by September 1st. Thats coming up soon! This date is absolute and absolutely not negotiable. There are 2 ways to serve that notice, you can serve it by certified mail or you can serve it by personal service where you hand the notice to the other person.
Second its important to know that farm tenancy termination notices are a 2 ways street. A landlord can terminate a tenant and a tenant can terminate tenancy to the landlord. Some farmers feel that a phone call to the landlord saying they do not want to rent the farm is sufficient however Iowa farm leases do auto-renew annually on September 2nd meaning if you are a tenant and you do not do the proper notice the landlord can force you to rent the farm the next crop year at the same terms as the previous year.
Third, there are resources available to learn about the notices or obtain the right documents. If you are in need of them you can contact me and I can email them to you or you can look them up on the Iowa State University website.
Finally, there is a good chance you are reading this after September 1 and wondering if you already missed the opportunity to sell. You have not and not serving the notice won't affect you if your sale is properly structured. Using rent credits and potential buy outs can be a very effective work around and has worked very well for our clients in the past. Let's talk and I can guide you on the right path.
As always I can help you with any questions about farm real estate and its easy to get ahold of me by phone or email. Call me at 515-954-8063 or email Rachel@DreamDirt.com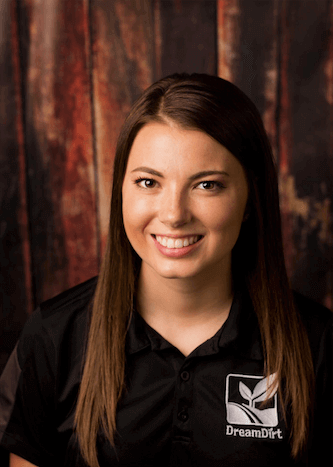 Rachel Tiffany
Farmland Auctioneer | Land Broker
Rachel is a licensed real estate salesperson specializing in the sale of farm, land, and rural residential real estate. She is a graduate of Iowa State University with a major in Animal Science and a minor in Agricultural Business. Rachel has a strong interest in valuations and appraisal of rural properties and studied Rural Property Appraisal at Iowa State. She also works for DreamDirt as the Online Auction Coordinator building and facilitating their online land and equipment auctions.
Email: rachel@dreamdirt.com | Phone: (515) 954-8063
Request a Free Valuation for Your Farm or Land Property
Whether you're ready to start the selling process, or even remotely curious, we will gladly provide you with a FREE Market Analysis! If you are in a position to sell land in the Midwest, we want to help you achieve the top of the market on your sale.
Iowa Farmland Prices October 21st-27th, 2023 Report A total of 1,394.78 acres were sold in Iowa this week. The average price per acre for the 13 tracts of land auctions is $11,766.38/acre and $168.14/CSR2 point. Learn more about CSR2. How much is farmland in Iowa...
read more