Recent Farmland Sales in Iowa May 1st – 6th
Our cover photo this week is to highlight Tulip Time in Pella, IA and other towns that have festivals celebrating the Dutch culture and tulips!
Why You Should Sell Farmland During the Summer
As we make our way through Spring and head for Summer we will move through a lower sales volume season. I've always said that I find this time of year appealing for selling farmland because you have less competition in the market. There are fewer farms available but buyer demand isn't changed. It puts you at a bit of an advantage with 1031 buyers that have fewer choices and it's unlikely with the local bidders there will be other choices. There is not any reason to not sell your farm during the crop season. I've watched the planting get underway and so far, haven't been able to see any crop as of May 10th. It's been a cool Spring and fieldwork days have been short. Yesterday's USDA Crop Progress & Condition report showed Northwest Iowa is ahead of the rest of the state but also shorted on soil moisture. The entire state is behind on planting progress compared to the previous 5-year average but like all slow years, we will get there. We've taken on several new farms to sell this week and expect more in the near future. Last week I reviewed our statistics for our land sales database on KWMT 540AM radio with Duane Murley. Farmland sales volume dropped in April to 5,694 acres from 9,286 acres in March. The average price of farmland sold in Iowa jumped from $12,542/acre in March to $13,812/acre in April. January was actually the lowest price per acre measured so far this year at $9,511/acre and prices have increased each month since. Considering prices on a per CSR2 basis shows that in January our measurement showed an average of $133.28 per point and then it has moved up each month in February at $159.86, March at $169.86, and in April at $178.66 per point. This is at least an indication of my earlier point that fewer farms on the market can mean more money for sellers. Certainly, the quality of farms offered in a month has an impact on average prices as well. If you want to sell a farm I hope you'll reach out to us at DreamDirt and let us help you design a campaign and path forward for you to experience the best outcome with your sale.
Jason Smith
Auctioneer, Land Broker, Founder
Jason holds Auctioneer or Land Broker licenses in Iowa, Missouri, Minnesota, Nebraska, and South Dakota. His DreamDirt team is composed of auctioneers, land brokers, and realtors. They specialize in farmland sales primarily serving the heirs to family farms all across Iowa and surrounding states. We offer risk-free selling experiences and work hard to maximize the value of our client's assets using highly effective auction methods, technology, and powerful advertising.
Email: Jason@dreamdirt.com | Phone: (515) 537-6633
Iowa Farmland Market is HOT!
Sioux County, IA leads again this week with the highest price per acre sold result with 60 acres selling at $22,400/acre or $1,344,000. Story County, IA proved to have a good sale too at $221.97/CSR2 or $19,200/acre for 115.03 acres! Not as many acres sold this week compared to last week and the dollars per acre average is slightly lower. Check out last week's blog here.
We've said it time and time again but the farmland market is HOT right now! About as HOT as the 90-degree weather we are feeling this week! If you drive across Iowa, I bet you'll see plenty of farmers out planting corn and beans this week while it's dry and warm! Planting has had an incredibly slow start this year and is currently only at 14% completed. 
Watch Rachel's video about farmland sales that happened May 1st- 6th in Iowa to the right or see the table below for more data. Rachel Tiffany is a licensed real estate salesperson and auctioneer. You can contact her at any time at 515-954-8063 or email Rachel@dreamdirt.com 
| County | Total Acres | Price/Acre | CSR2 | $/CSR2 | % Tillable |
| --- | --- | --- | --- | --- | --- |
| Sioux | 60 | $22,400 | 91.5 | $244.81 | 93.23 |
| Sioux | 59 | $20,900 | 87.4 | $239.13 | 95.86 |
| Story | 115.03 | $19,200 | 86.5 | $221.97 | 96.50 |
| Wapello | 65.55 | $10,500 | 70.9 | $148.10 | 95.95 |
| Winnebago | 73.7 | $13,600 | 78 | $174.36 | 99.10 |
| Union | 150 | $8,750 | 73 | $119.86 | 89.50 |
| Adair | 160 | $8,500 | 65 | $130.77 | 88.8 |
| Total | 683.28 | $14,835.71 | | $182.71 | |
Iowa Agriculture Did You Know
By 1918, Cracker Jacks had become so popular it was running out of stable sources of popcorn seed to make its product so they went looking for a place they could get a continuous supply of popcorn. They landed in Odebolt, Iowa, and made a deal with August Petersmeyer who had a plant that consisted of an elevator and 6 cribs. By 1930, local farmers in Sac and Ida Counties were growing 25,884 acres of popcorn for Cracker Jacks. Expansion to an additional plant in Arthur for a time helped Ida County farmers deliver this crop more economically. My wife Nicole Smith grew up in Odebolt and we happened to be there yesterday to visit her parents I snapped a few photos of the remaining cribs and the Cracker Jacks Employee break room which is preserved in the downtown museum area. A few miles up the road in Sac City, you can also find the world's largest popcorn ball! I've always found this popcorn connection to be interesting. The first farm I ever sold at public auction had a 3-year popcorn contract in Montgomery County, Iowa. It was the only time in my life I ever saw a farm with a popcorn crop on it. After 15 years selling farmland in Iowa, I've yet to see another. Iowa still grows popcorn. Less than 1% of farms in Iowa grow popcorn today and consumption of popcorn has dropped in the US over the past 3 decades. In Iowa from 2002 to 2007, there was a 40% drop in the production of popcorn but it remains the home of the 4 largest popcorn companies in the nation. Noble Popcorn Farms in Sac City, Vogel Popcorn in Hamburg, Snappy Popcorn in Breda, and Jolly Time Popcorn in Sioux City.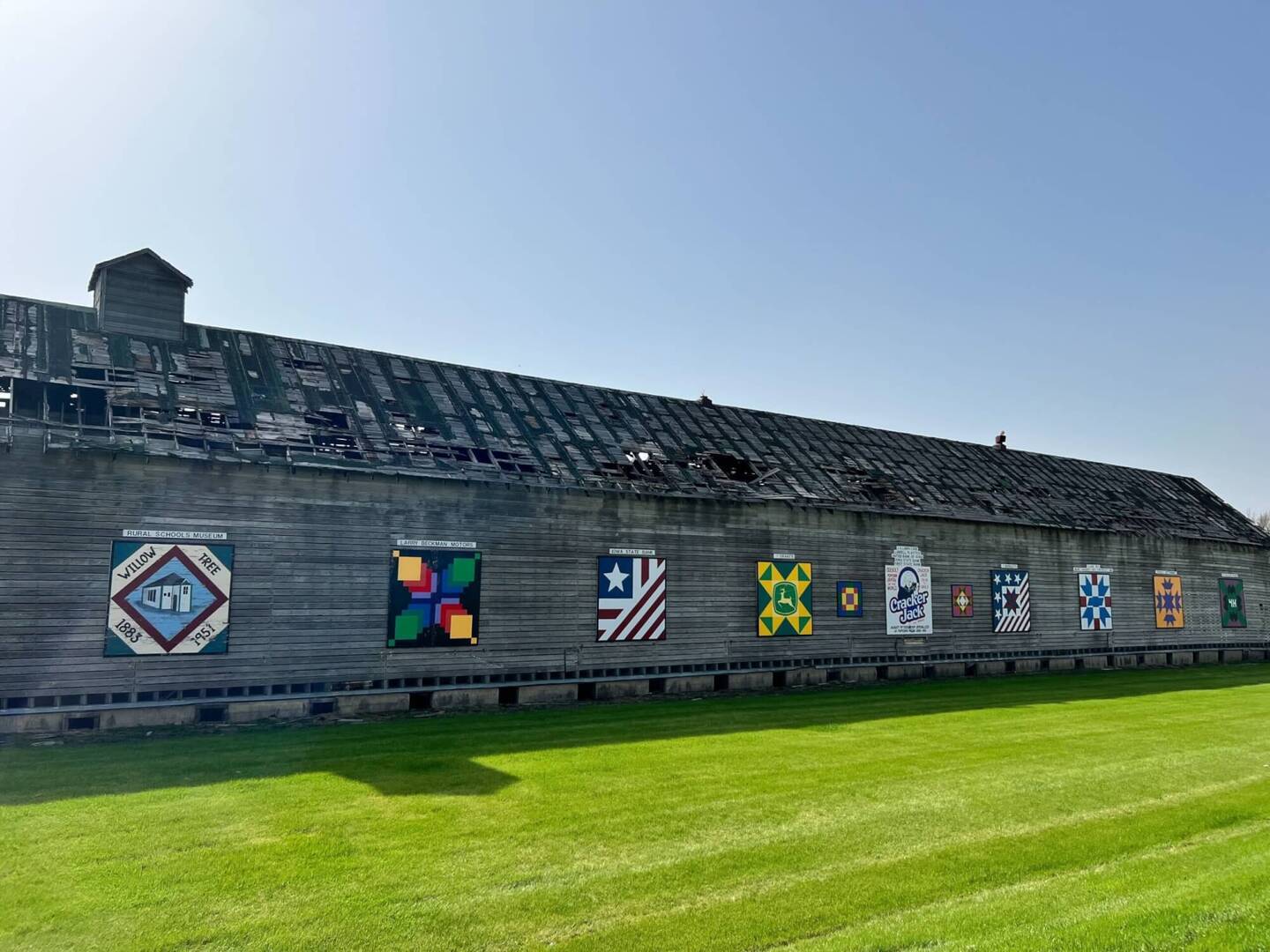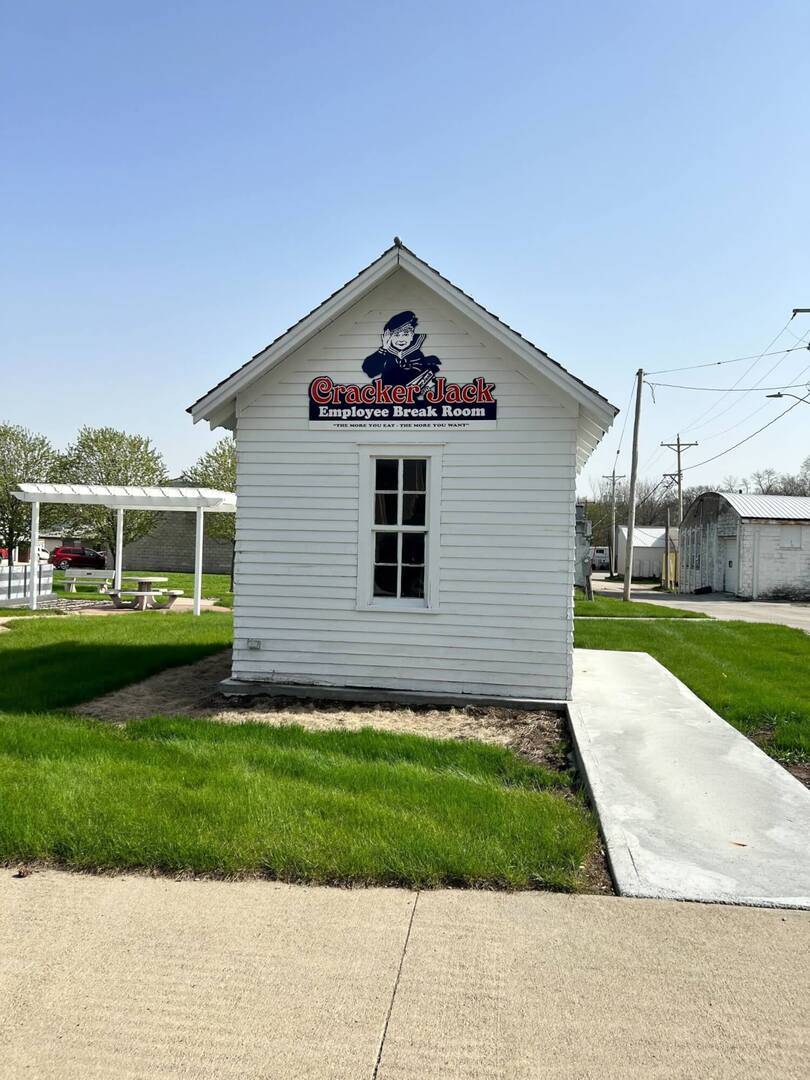 Iowa Land Prices at A Glance
Our Iowa Farmland Price Heatmaps have been a huge help for people that want to visiuliaze and research farmland prices in Iowa.  Here you can research your farm's proximity or the statewide market and see individual sale results, average prices per acre, average price per CSR2 point as well as volumes of sales and the number of acres sold.  Use this market price research tool right here at DreamDirt.  Click the Iowa map to get started.
Request a Free Valuation for Your Farm or Land Property
Whether you're ready to start the selling process, or even remotely curious, we will gladly provide you with a FREE Market Analysis! If you are in a position to sell land in the Midwest, we want to help you achieve the top of the market on your sale.
Iowa Farmland Prices September 9th-15th, 2023 Report A total of 3,805 acres were sold in Iowa this week. The average price per acre for the 32 tracts of land auctions is $11,155/acre and $170.08/CSR2 point. Learn more about CSR2. How much is farmland in Iowa worth...
read more