Is Now a Good Time to Sell Farmland?
Four Reasons Why You Should Sell Farmland Now
Have you been thinking of selling your farmland or some of it while prices are high? If you've been thinking of doing so to capitalize on the strong farmland prices we're seeing, don't wait! Now is a good time to sell and here's why.
Demand for Farmland
The rise in farmland prices has been increasing since around June 2021 and is still at record highs today! Take advantage of these prices by selling now while the market is good! We don't know what can happen in six months to a year. We do know right now is a great time to sell and farmers are looking to add more acres to the upcoming crop season!
Last week we saw 79.98 acres in Sioux County, IA sell for $20,750/acre or $238/CSR2. In Mitchell County, IA there were 71.38 acres that sold for $18,700/acre or $233/CSR2! What would your farmland bring if you sold it now? Email me for a free farmland evaluation.
We have an auction coming up in Union County, IA that already has a $7,000/acre bid, and bidding doesn't end for another 35 days on March 23rd! Talk about demand for farmland! This 38.88-acre farm has only been on our site for less than a week and the seller is already happy with where bidding is at and can't wait to see what it ends at in a month!
Upcoming Crop Season
If you have a farm lease for this year and a tenant farming your land, don't worry! We can help you sell during the crop year. We've done it several times and we help you structure your sale to determine who gets the rental income and how much.
Selling your farm during May, June, July, August doesn't mean you are going to receive a lower price because farmers are busy and it's crop season. Many farmers have bid on our farmland auction during the crop growing months and it doesn't phase them that they can't farm the ground till next year. Investors also look at it as an opportunity to grow their portfolio and in some cases the current tenant farms for the new owner!
High Commodity Prices
Commodity prices often play into farmland prices. When commodity prices are high and good, farmland prices are typically high and vice versa. Last week the corn and soybeans market was strong! The AgWeb Farm Journal released February 12 an article, "Are $18 Soybeans Possible? Here's Why Prices Could Shatter All-Time Highs! Watch the recording to hear why!
Low-Interest Rates
Currently, interest rates are still at an all-time low and investors have sparked more interest in buying farmland. Being able to borrow money at a lower cost is an incentive to invest in a valuable asset such as farmland. Many sellers believe investors are the only buyers of farmland, but that is simply not true. There are still farmers buying land and the competition between them creates high farmland prices. An auction creates the most competition between bidders which results in the highest bid for your farm often above fair market value.
Free Farmland Value Analysis
You are in a powerful position right now to sell land to reach maximum values. Now is a great time to sell farmland and we can help you with our brokerage and auction services! Get started today by requesting a free farmland value analysis! Email me or call/text at 515-954-8063 and I'll get started right away!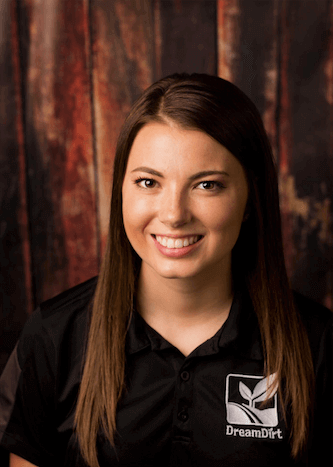 Rachel Tiffany
Farmland Auctioneer | Land Broker
Rachel is a licensed real estate salesperson specializing in the sale of farm, land, and rural residential real estate. She is a graduate of Iowa State University with a major in Animal Science and a minor in Agricultural Business. Rachel has a strong interest in valuations and appraisal of rural properties and studied Rural Property Appraisal at Iowa State. She also works for DreamDirt as the Online Auction Coordinator building and facilitating their online land and equipment auctions.
Email: rachel@dreamdirt.com | Phone: (515) 954-8063
Iowa Farmland Prices September 9th-15th, 2023 Report A total of 3,805 acres were sold in Iowa this week. The average price per acre for the 32 tracts of land auctions is $11,155/acre and $170.08/CSR2 point. Learn more about CSR2. How much is farmland in Iowa worth...
read more