Iowa Farmland Price Report May 5th-11th, 2023
Iowa Farmland Prices May 5th – 11th, 2023 Report
A total of 201.76 acres were sold in Iowa this week. The average price per acre for the three land auctions was $7,548.33/acre and $152.39/CSR2 point. Learn more about CSR2.
How much is farmland in Iowa worth?
This week's top-selling farm was 71.24 acres in Clinton County, IA which sold on May 11th. The farm is located Northwest of Clinton, Iowa, and sold for $8,800/acre. This farm had a 49.5 CSR2 resulting in a $177.78/CSR2 point and is 92% tillable.
The second farm that sold this week went to 79.52 acres in Clinton County, Iowa which sold on May 11th for $7,650/acre. CSR2 rating of this tract of land is 46.1 which totals to be $165.94/csr2.
Third selling farm of the week was in Keokuk county. 51 acres sold on May 10th for $6,195/acre or $113.46/CSR2. This 53% tillable farm is located North of Hedrick, Iowa.
Check out the table below to see results from all farmland auctions in Iowa this week.
Farmland Appraisal for Iowa Land
Curious about what your land is worth and could potentially bring by selling by auction? Contact us today for a free market analysis! 
Farmland For Sale in Iowa
We have farmland auctions coming up in Iowa! Check them out at bid.dreamdirt.com 
When is the Best Time to Sell Farmland?
The answer can vary slightly depending on each scenario, but in general there is not a bad time of year to sell! Certain considerations such as type of land may sell better at certain times (hunting land sells better in-season) and the time of year may affect your terms and conditions of the sale, but your DreamDirt representative works with you to create demand and drive your sale forward regardless of the season.
Jason Smith
Auctioneer, Land Broker, Founder
Jason holds Auctioneer or Land Broker licenses in Iowa, Missouri, Minnesota, Nebraska, and South Dakota. His DreamDirt team is composed of auctioneers, land brokers, and realtors. They specialize in farmland sales primarily serving the heirs to family farms all across the Midwest. We offer risk-free selling experiences and work hard to maximize the value of our client's assets using highly effective auction methods, technology, and powerful advertising.
Email: Jason@dreamdirt.com | Phone: (515) 537-6633
Recently Sold Farmland In Iowa 2023 – Average Price and Auction Results
| Date | County | Zip | Total Acres | Tillable Acres | Price Per Tillable Acre | CSR2 | $ per Tillable CSR2 | Price | % Tillable |
| --- | --- | --- | --- | --- | --- | --- | --- | --- | --- |
| 5/10/23 | Keokuk | 50611 | 51 | 27.14 | $6,195.00 | 54.6 | $113.46 | $315,945.00 | 53.22 |
| 5/11/23 | Clinton | | 71.24 | 66.11 | $8,800.00 | 49.5 | $177.78 | $626,912.00 | 92.80 |
| 5/11/23 | Clinton | | 79.52 | 67.88 | $7,650.00 | 46.1 | $165.94 | $608,328.00 | 85.36 |
| | STATEWIDE TOTALS | | 201.76 | 161.13 | $7,548.33 | 50.07 | $152.39 | $1,551,185.00 | 79.86 |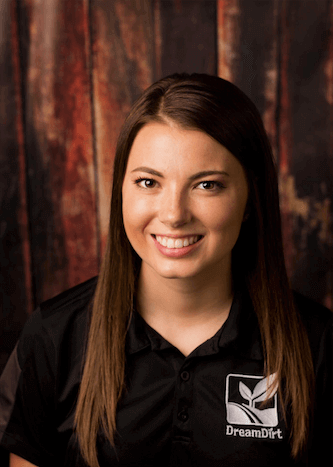 Rachel Tiffany
Farmland Auctioneer | Land Broker
Rachel is a licensed real estate salesperson specializing in the sale of farm, land, and rural residential real estate. She is a graduate of Iowa State University with a major in Animal Science and a minor in Agricultural Business. Rachel has a strong interest in valuations and appraisal of rural properties and studied Rural Property Appraisal at Iowa State. She also works for DreamDirt as the Online Auction Coordinator building and facilitating their online land and equipment auctions.
Email: rachel@dreamdirt.com | Phone: (515) 954-8063
Iowa Land Prices at A Glance For people who wish to visualize and research
Iowa farmland prices
, our heat maps have been a huge help. Here you can research your farm's proximity or the statewide market and see individual sale results. This includes average prices per acre, the average price per CSR2 point, as well as volumes of sales, and the number of acres sold. Use this market price research tool right here at DreamDirt. Click the Iowa map to get started.
Request a Free Valuation for Your Farm or Land Property. You can request a FREE Market Analysis whether you're ready to sell or just curious! Our goal is to help you reach the top of the market when selling land in the Midwest.
Farmland For Sale in Page County, Iowa Sellers: Dan Cates  Auctioneer: Tom Bradley | (515) 202-7687   Location: Amity Township, Iowa Farmland Auction Details in Page County, IowaThis farm is located on the outskirts of College Springs in Page County, IA. If you have...
read more