Spring Planting Progress and Farmland Sales May 7th – 13th
Nationwide Marketing Farmland Sale
This week I want to cover a popular question we get asked from our sellers – "What do you offer for marketing and what makes you different than other land companies?" A big difference DreamDirt provides is our nationwide marketing and advertising compared to other farmland auction companies. We offer all types of farmland sales services including brokerage and auction services. Additionally, we offer multiple auction types including both online and on-site. With confidence, I can say that we offer a much more thorough marketing package than our competitors. We do double the marketing and advertising compared to our closest competitor and 5x-10x more than other auction companies in the marketplace. To learn more about the specifics of our marketing strategies, check out our blog post "DreamDirt's Masterful Marketing Plan."
Our national advertising is a very comprehensive strategy that has propelled our company to the top of the farmland auction space over the past decade. Our grasp on digital technology and its benefits to our farmland sellers has made our services highly effective. Our costs associated with selling are not a set price and each farm auction is individually assessed for its fees. I can tell you that we DO NOT charge any additional fees other than commission. We do not charge per bid fees, marketing fees, or administrative fees. Our fee is based on the farm size and necessary marketing.
We have numerous resources for marketing that are easily obtained at our disposal. For example, we provide low-cost advertising which gives us the ability to reach more people for less money. We easily offer the safest possible selling strategy that takes into account all our seller's interests. Our no-risk auctions have put hundreds of sellers at ease and made the process much less stressful for them. Feel free to call me at 515-537-6633 to get started today on your farmland selling journey or email me with questions at Jason@DreamDirt.com.
Jason Smith
Auctioneer, Land Broker, Founder
Jason holds Auctioneer or Land Broker licenses in Iowa, Missouri, Minnesota, Nebraska, and South Dakota. His DreamDirt team is composed of auctioneers, land brokers, and realtors. They specialize in farmland sales primarily serving the heirs to family farms all across the Midwest. We offer risk-free selling experiences and work hard to maximize the value of our client's assets using highly effective auction methods, technology, and powerful advertising.
Email: Jason@dreamdirt.com | Phone: (515) 537-6633
Iowa Planting Season and Farmland Auctions
Planting is sure picking up speed here in Iowa finally! Farmers have been out in the field and working hard playing catch up due to the late start. Unlike planting, farmland sales in Iowa were slow last week. There were only two tillable farmland auctions that happened in Iowa during the week of May 7th – 13th with 80% or more tillable acres. Butler County, IA was the leader this week with 37.31 acres selling at $15,200/acre or $172.52/CSR2. The second auction was in Calhoun County, IA totaling $10,550/acre across 105.33 acres and resulted in $163.82/CSR2.
| County | Total Acres | Price/Acre | CSR2 | $/CSR2 | % Tillable |
| --- | --- | --- | --- | --- | --- |
| Butler | 37.31 | $15,200 | 87.6 | $173.52 | 94.32 |
| Calhoun | 105.33 | $10,550 | 64.4 | $163.82 | 95.89 |
| Total | 142.64 | $12,875 | | $168.67 | |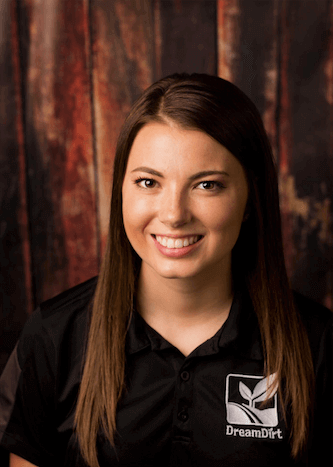 Rachel Tiffany
Farmland Auctioneer | Land Broker
Rachel is a licensed real estate salesperson specializing in the sale of farm, land, and rural residential real estate. She is a graduate of Iowa State University with a major in Animal Science and a minor in Agricultural Business. Rachel has a strong interest in valuations and appraisal of rural properties and studied Rural Property Appraisal at Iowa State. She also works for DreamDirt as the Online Auction Coordinator building and facilitating their online land and equipment auctions.
Email: rachel@dreamdirt.com | Phone: (515) 954-8063
Iowa Farmland Auction Company
Here at DreamDirt Farm and Ranch Reyear-roundal Estate, LLC we sell farmland year-round! One of the most frequently asked questions we hear from our clients is "When is the Best Time to Sell Land?". We believe the best time is when it's right for you and your goals! You don't have to wait till after the crop season to sell farmland. If you're ready now, we can help you structure your terms and conditions to have a smooth transaction when selling with a tenant on the farm with a crop lease. We are booking auctions into the summer and here are our upcoming auctions:
Wednesday, May 18th: 209.75-acre Farmland Auction in Muscatine County, IA. 
Saturday, May 28th: Acreage Auction in Albert City, IA 3 Bedroom House on 4 Acres
Wednesday, June 1st: 4 Bedroom 2 Bath House Auction in Calmar, IA
Wednesday, June 22nd: 155.6 acres Farmland Auction in Page County, IA 
Iowa Land Prices at A Glance
Our Iowa Farmland Price Heat Maps have been a huge help for people that want to visualize and research farmland prices in Iowa.  Here you can research your farm's proximity or the statewide market and see individual sale results, average prices per acre, the average price per CSR2 point as well as volumes of sales, and the number of acres sold.  Use this market price research tool right here at DreamDirt.  Click the Iowa map to get started.
Request a Free Valuation for Your Farm or Land Property
Whether you're ready to start the selling process, or even remotely curious, we will gladly provide you with a FREE Market Analysis! If you are in a position to sell land in the Midwest, we want to help you achieve the top of the market on your sale.
Farmland For Sale in Page County, Iowa Sellers: Dan Cates  Auctioneer: Tom Bradley | (515) 202-7687   Location: Amity Township, Iowa Farmland Auction Details in Page County, IowaThis farm is located on the outskirts of College Springs in Page County, IA. If you have...
read more